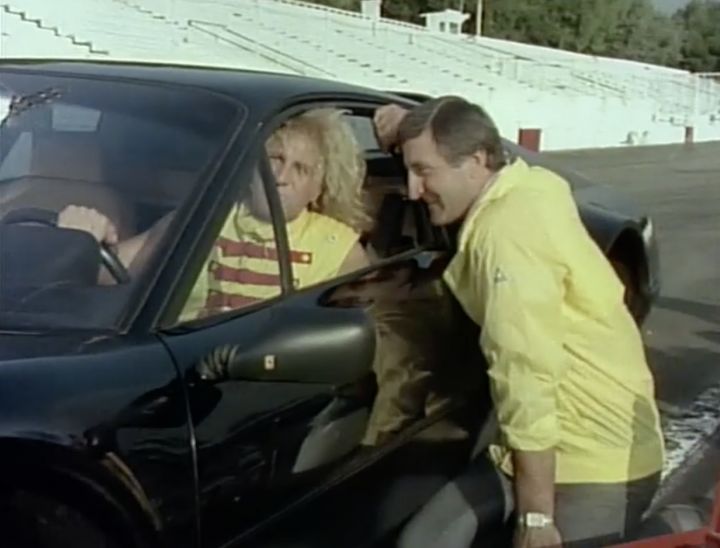 Italian car engineer Claudio Zampolli, the man who facilitated the Sammy Hagar era of Van Halen, died yesterday (July 7th) at the age of 82. No cause of death has been given.
Zampoli is best known to car fans as the creator of the Cizeta V16T Supercar, but Van Halen fans will remember him as the man who gave Eddie Van Halen Hagar's phone number back in 1985.
At the time, Eddie had been searching for a new singer following David Lee Roth's recent departure from Van Halen. Eddie stopped by Zampolli's Los Angeles shop one day and spotted a Ferrari getting a tune-up. Eddie said to Zampolli, "That's a nice car. Whose is that?" Claudio responded, "That's Sammy Hagar's. You should call him and put him in the band." One call and a twelve hour studio jam session later, Hagar agreed to join the band and went to work on his first album with Van Halen – 1986's 5150.
Hagar posted a message today to his official website:
Claudio Zampolli was a genius mechanic. Especially Italian high-performance engines. He got me my 512 Boxer (the "I Can't Drive 55" car), my first new Ferrari, and many more after that. He's the mechanic in the "I Can't Drive 55" video. He's the guy that gave Eddie Van Halen my phone number where Eddie called me from his shop – two days later I was in Van Halen. He was the whole band's mechanic and took care of all of our cars. He also made his own car the ultra exotic Cizeta.

I remember pulling up into his garage driveway one time with my Daytona Ferrari that wasn't running well. He heard it coming, stepped out of the office, lifted the hood, and immediately found a spark plug wire that was causing it to run bad. He could hear what was wrong with the car pure fucking genius. Rest in peace my friend.
Watch Sammy Hagar "I Can't Drive 55"