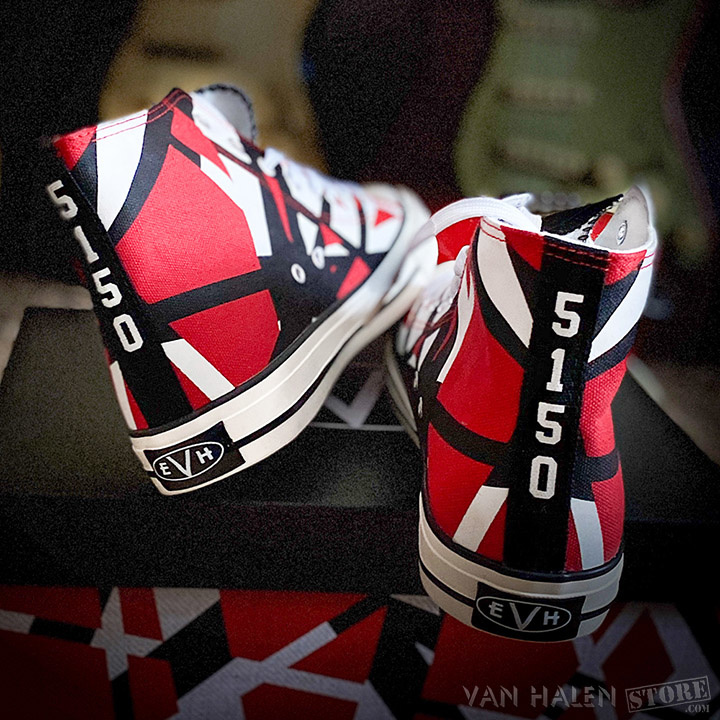 Important merchandise news from Van Halen Store:
All EVH high tops are out of production and are now in very limited supply. They anticipate being permanently sold out of these gorgeous striped shoes sometime in the near future.
For a limited time enjoy free US shipping on your entire order when you order any of the four pairs shown below.