Video of Van Halen's entire concert at the Shoreline Amphitheatre in Mountain View, California, Thursday night can be viewed below. We also have assembled many photos of the fans having a good time at the show, as well as photos from the concert. This was the last California show until the final three dates – September 30th in San Diego, and October 2nd and 4th at the Hollywood Bowl.
Lot's of great tweets about tonight's show. But this is our favorite:
i can hear the van halen concert from my house. it's 6.5 miles away and i'm indoors. — Jared Rosoff (@forjared) July 17, 2015
1) Light Up The Sky

2) Runnin' With The Devil

3) Romeo Delight

4) Everybody Wants Some!!

5) Drop Dead Legs

6) Feel Your Love Tonight

7) Somebody Get Me A Doctor

8) She's The Woman

9) China Town

10) I'll Wait

11) Drum Solo

12) Little Guitars

13) Dance The Night Away

14) Beautiful Girls

15) Women In Love

16) Hot For Teacher

17) In A Simple Rhyme

18) "Dirty Movies"

19) Ice Cream Man

20) Unchained

21) Ain't Talkin' 'Bout Love

22) Guitar Solo

23) You Really Got Me

24) Panama

25) Jump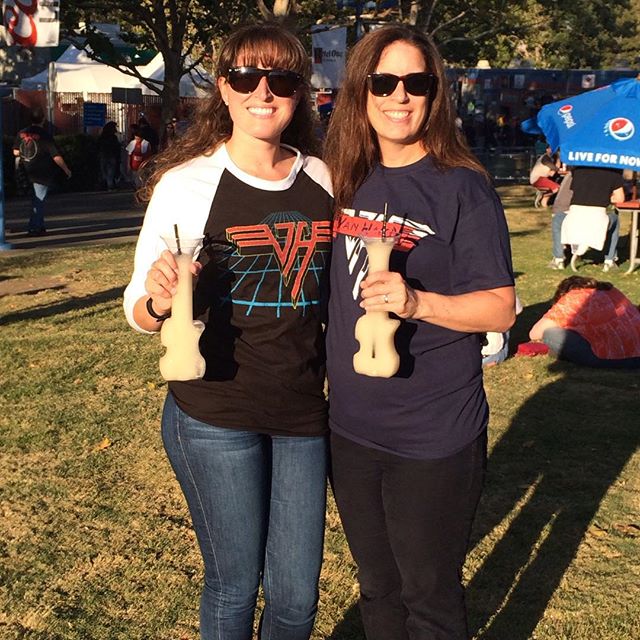 "Eddie handed me a pick after soundcheck!" — Julia