UPDATE: All 3 Van Halen photos are shown below.
The new issue People magazine features a cover photo of Valerie Bertinelli from her January 1st wedding. The inset photo features Eddie and Janie Van Halen with Valerie and her husband, Tom Vitale.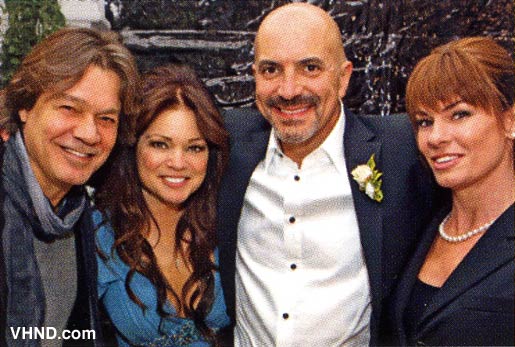 For the exclusive wedding album and all the details, pick up the new issue of PEOPLE, on newsstands today (January 7th).