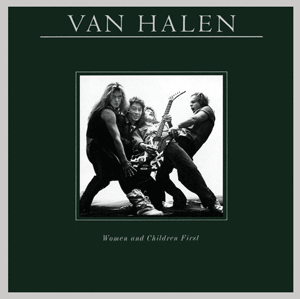 "Tora! Tora!" is the 5th track from Women and Children First.
It was first played with a wind sound effect fading in, followed by a dive bomb on the open E string. Eddie then proceeded to shake the slackened string against the pickup of his guitar, pluck on the tremolo springs, and pluck on the strings above the nut.
Eddie originally wanted to name this song "Act Like It Hurts."
There are two distinct parts to "Tora! Tora!" The first part is the reversed version of the video below. The second part of the instrumental serves to lead up to the next song on the album "Loss Of Control". This second part was used in the beginning of the "Loss Of Control" video, and when the band performed "Loss Of Control" live, they started with the second half of "Tora! Tora!" playing it as one song.
This first part of the instrumental was recorded to tape backwards. The video below shows the way that Eddie played it in the studio. It was then reversed to be used on the album.
Tora! Tora! intro Backwards: