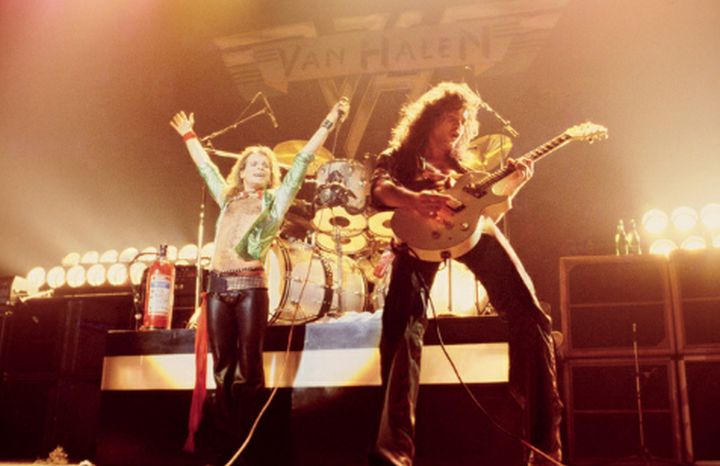 Credit: Neil Zlozower
It's not often an opening act leaves a bigger impression with fans than the headliner they came to see but that's just what happened back in 1978 when Van Halen opened for Black Sabbath. Their outshining of Sabbath recently put them on the list of greatest show openers.
Here's an excerpt from Greg Prato's recent article for Ultimate-Guitar titled "Top 10 Tours in Which the Opener Gave the Headliner a Run for Their Money"
By the late '70s, it was clear that Black Sabbath was sadly losing the plot (as evidenced by such lackluster efforts as 1976's "Technical Ecstasy" and 1978's "Never Say Die!"). But in '78, they were kind enough to invite Van Halen out on one of their first-ever world tours. Touring in support of one of rock's all-time great albums (their self-titled debut), the highly-potent Van Halen blew away audiences on a nightly basis – thanks to the guitar wizardry of Eddie Van Halen and rock star/showman/gymnast David Lee Roth.
Van Halen: 9/22/78 – Fresno, CA