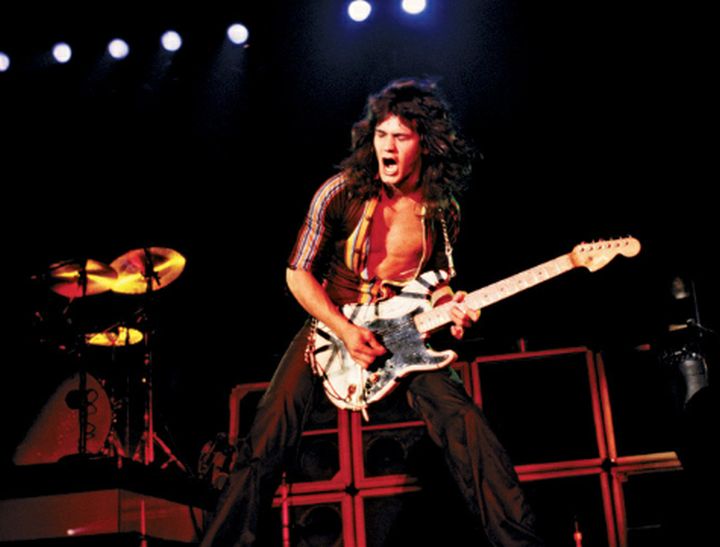 Mr. Big guitarist Paul Gilbert recently named the "otherworldly" Eddie Van Halen among the 12 guitarists who shaped his sound in an interview with Guitar World.
Here'w what Gilbert had to say about Eddie and Van Halen:
"Anybody who plays guitar and is around my age has got to have Eddie's name on their list, right? I mean, when Eddie came out, it was otherworldly. But beyond that, it was just the sound of Van Halen as a whole band that was very different from what was going on at the time.

"Other arena rock acts like Kiss, Cheap Trick, Ted Nugent, and Aerosmith would be produced and cleaned up, and while that was nice, the cleaning up of their sound sucked the energy out of the music. But Van Halen sounded like their live show – it wasn't too careful-sounding. They had this energy when they came on the radio, and their music stood out so much from everything else. And then, of course, you get down to what Eddie was playing on guitar, which was totally different.

"I liken hearing his version of You Really Got Me to him taking a charming picture of a dinosaur and then turning it into a da Vinci painting. I heard him play – it's like, 'Okay, the adult has entered the room.' Eddie was just in total command of his instrument. There were no rough edges, and everything was played with intention. His level of virtuosity was like what you'd hear from a great violinist or a classical piano player. He had that level of control with his guitar playing."
Read the rest of Gilbert's interview with Guitar World's Andrew Daly HERE.