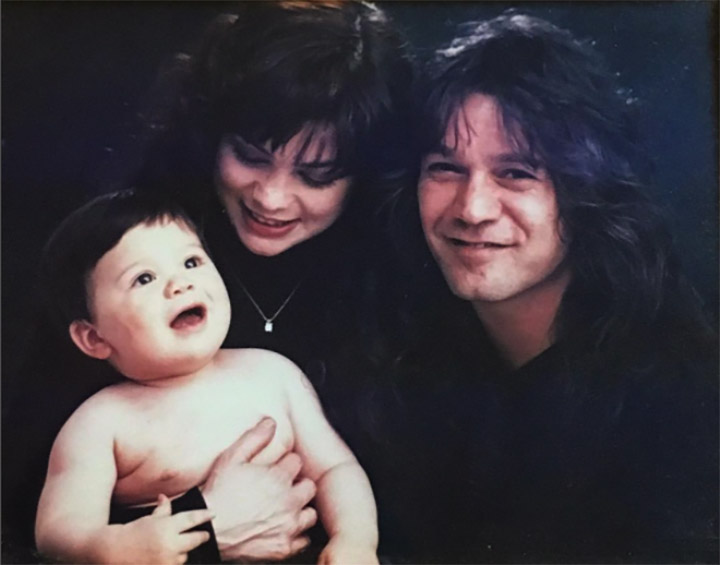 Edward Van Halen lit the fire in the group that bears his name. Now his son is blazing his own trail as a solo artist. This is the story of Wolfgang Van Halen.
---
Born March 16th, 1991, named after the classical composer Wolfgang Amadeus Mozart, Wolfgang William Van Halen is the son of Eddie Van Halen and actress Valerie Bertinelli, and the nephew of Van Halen drummer Alex Van Halen. Eddie would name his instrumental "316" from Van Halen's 1991 album 'For Unlawful Carnal Knowledge' in honor of his son.
Wolfgang later stated he didn't know his father was a famous musician "until I started picking up CDs and saw his picture on them."
Like his father and uncle Alex, Wolfgang became a multi-instrumentalist; He sings, plays bass, drums, guitar, keyboards and writes his own music. When Wolf was a child, he often watched Eddie rehearse, and at times would try to play Uncle Al's drum kit. Wolf started playing drums at the age of nine before his father gave him his own set of drums for his tenth birthday. Some time later he moved on to guitar and bass. 
In late 2006, in an interview with Guitar World, Eddie confirmed that his son would replace Michael Anthony as Van Halen's bassist. Wolfgang first toured with Van Halen in his new capacity in 2007.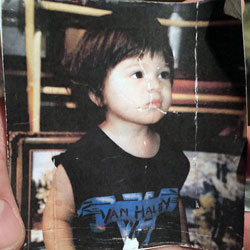 Wolfgang made headlines in early 2008 by appearing on the cover of the April issue of Guitar World with his father, in the magazine's very first father-son issue. That same year, his father named a custom guitar after him, the Fender EVH Wolfgang.
In August 2010, Van Halen announced that they would record a new album, with Wolfgang playing bass. He recorded his only album with Van Halen, 'A Different Kind of Truth', in 2011. The album was released on February 7, 2012.
On September 10, 2012, Alter Bridge and Creed guitarist Mark Tremonti announced that Wolfgang would be filling in for Brian Marshall as bassist for the first tour of Tremonti's eponymous band. Tremonti's first album, 'All I Was', was released on July 17th of that year. Wolfgang became an official member of Tremonti in 2013, replacing Marshall. He appeared on the band's 2015 studio album 'Cauterize' and its 2016 follow-up 'Dust'.
In a February 2015 interview with the National Museum of American History, Eddie indicated that Wolfgang was working on a solo album. On June 9th, 2019 Wolfgang appeared as a guest on his mother's Food Network television show and announced that he had completed his solo album.
On October 6th, 2020 Wolfgang released a statement confirming his father Eddie had passed away after a long battle with cancer. "I can't believe I'm having to write this, but my father, Edward Lodewijk Van Halen, has lost his long and arduous battle with cancer this morning. He was the best father I could ever ask for. Every moment I've shared with him on and off stage was a gift. My heart is broken and I don't think I'll ever fully recover from this loss. I love you so much, Pop."
On February 11th, 2021, Wolfgang announced that his self-titled debut album under the name Mammoth WVH would be released on June 11th, 2021. The band name was Wolfgang's tribute to his dad who, along with his brother Alex, named their band Mammoth back in 1974 when singer David Lee Roth first joined.
On November 16th, 2020 Wolfgang released his debut single "Distance", a song he dedicated to his father. It debuted at #9 on Billboard's Hot Rock & Alternative Songs chart on the week of November 28th. The single would reach #1 on the Billboard Mainstream Rock Airplay chart by February of 2021.
On March 3rd, 2021 Wolfgang releases a lyric video for his second single "You're To Blame".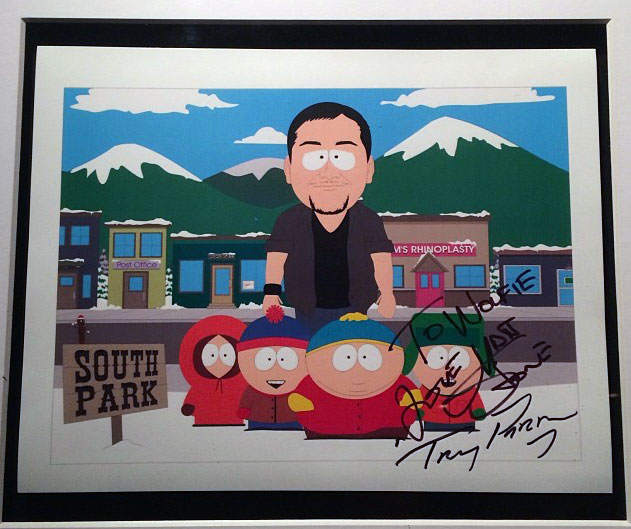 Quotes
On Bass: "People always think that dad taught me how to play everything, but all he did was teach me a power cord on guitar and how to do a standard AC/DC style drum beat. From there, I just listen to music and played along. I always viewed bass as an "easier" version of guitar, but I realized I was totally wrong once I started listening to people like Les Claypool and John Entwistle."

On Getting Started Playing: "I started on drums when I was 10 years old, and then went to guitar when I was 12. I picked up the bass when I was 14 or 15. One day, dad and Al were jamming up in the studio, and they asked if I wanted to play with them. A couple weeks went by, and it started to feel like something serious – more than just fun. We called Dave, and the rest just happened."
On 'A Different Kind Of Truth': "Every time I would go into the back room of the studio, I'd see walls of tapes with music that nobody's really heard. I thought, people need to hear this, because dad wrote this music in the same headspace as songs like dance the night away and running with the devil. I wanted to take some ideas out and rework them. I think it was August 2009 and we did the first demo of "She's the Woman." When we did that, we realized this was really cool. From there, we wrote seven new songs, and reworked seven or so old demos. Reflecting on the simplicity of the older songs put us in that headspace to incorporate that into the newer songs. Dad tends to write a lot of complicated things nowadays, so I feel it brought him back to that time when he wrote those older songs. That's why I think the record sound so "old"—in a good way."
On Naming Band Mammoth WVH: "I really like the Mammoth name, because I think only super die-hard Van Halen fans are familiar with the name and I think overall, most people don't really know the connection. So in a way, it's a subtle homage without kind of treading the same ground, if you will."
On His Debut Single "Distance": "That song was just kind of an expression of where I was in the moment and imagining what….whenever the awful thing does happen what I'd feel like without him in my life and it turns out I hit the nail on the head pretty much. When I listen to the song after everything happened it had hit me in a completely different way. And that song wasn't done yet so it was like, 'I think I need to finish this and put it out for him as a tribute and have the proceeds go to his favorite charity [Mr. Holland's Opus] and it can be just like this last little gift for him.'"
Franken-bass
Wolfgang uses a custom made bass guitar dubbed the "Franken-bass", based on Eddie's Frankenstrat guitar, including the striped design. Luthier Chip Ellis built two versions, one red like Eddie's guitar, and one blue as it is Wolfgang's favorite color. He uses the EVH 5150 III Amplifiers custom made for his father.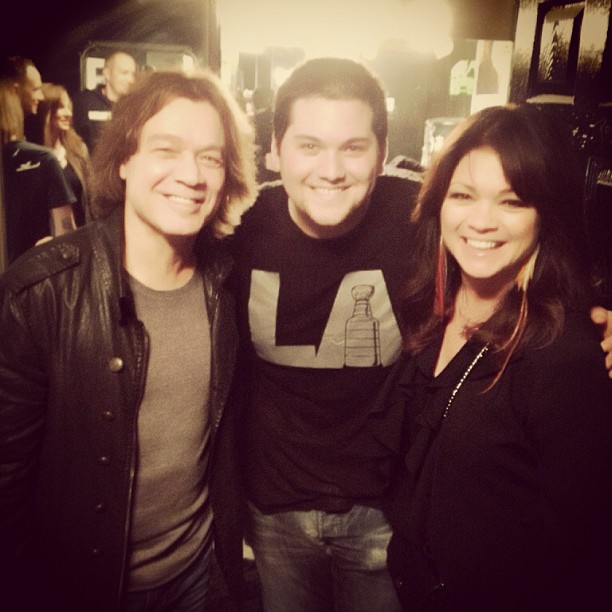 Listen To Eddie Van Halen's Musical Tribute To Wolfgang Van Halen: "316"