Photographer Neil Zlozower has shot as many classic Van Halen photos as Van Halen has recorded classic songs. That's a lot, which means he has just as many stories to tell.
Zlozower sat down for a lengthy interview at Sunset Sound Studios in Hollywood, California to share the stories of his time "hangin', gettin' into trouble together and workin' together" with David Lee Roth, Eddie Van Halen, Alex Van Halen and Michael Anthony.
For more than 30 years, Zlozower a.k.a. "Zloz", has shot a who's-who of rock and metal legends including AC/DC, Aerosmith, Alice Cooper, Deep Purple, Guns N' Roses, Judas Priest, KISS, Led Zeppelin, Motley Crue, Motorhead, Queen, The Rolling Stones, Ted Nugent, ZZ Top and many, many more. It's his work with Van Halen that we love most, of course.
As Zlozower told Sunset Sound host Drew Dempsey in the interview above, he always chose to work with "the bad boys".
"I had a lot of fun hangin' with the bad boys and they had a lot of fun too," said Zloz who knew he met his match when he met Van Halen. "It was a lot of fun. I'm surprised I'm still alive!"
Among the stories Zlozower shared was of this famous photo of the band at Sunset Sound Studios back in 1978:
Zlozower was asked if the the debris strewed across the studio floor was staged just for added effect. He said it was likely not the case.
"I came in here on a day – look, when you're a rock band and you're paid a thousand bucks an hour to record or whatever the fee is, you aren't recording when Neil Zlozower is there. You're there to shoot photos because you don't want me, as in Zloz, to get in your way of that thousand dollars a day bill. So it was probably a day off and Paul [Camarata] was nice enough to let 'em use this studio and we did a photo shoot. But a lot of that dirt could have been there or it could have been similar. If you went up to 5150 – to Ed's studio at his house in Coldwater [Canyon] – that place was a mess! Most guys are slobs anyway, ya know? If they had it on a lockdown for a week or whatever – I'm sure they didn't have to take all that gear out every night and lug it in the next day 'cuz another band was comin' in at 8 o'clock at night."
Zlozower added that he was all business for the shoot.
"That was probably one of the first really big photo shoots I did with the band," he said. "I wanted to make sure everything went good and the photos looked good so I'm sure I wasn't drinking 20 Mickey's Big Mouth beers back then. Maybe after the shoot was done I did but not during the shoot."
What went on after the Van Halen shoots was a whole different story.
"They did things that I've never done with other bands," he said. Asked by Dempsey to expand on that statement, he responded, "Oh I can't go into that. I don't know what the statute of limitation is for getting thrown in jail!"
Zlozower more to say in the interview above, including his thoughts on each of the original members, the last time he saw Eddie Van Halen and more.
Check out Zlozower's official website HERE.
Watch more Sunset Sound Recorders interviews at their YouTube channel HERE.
---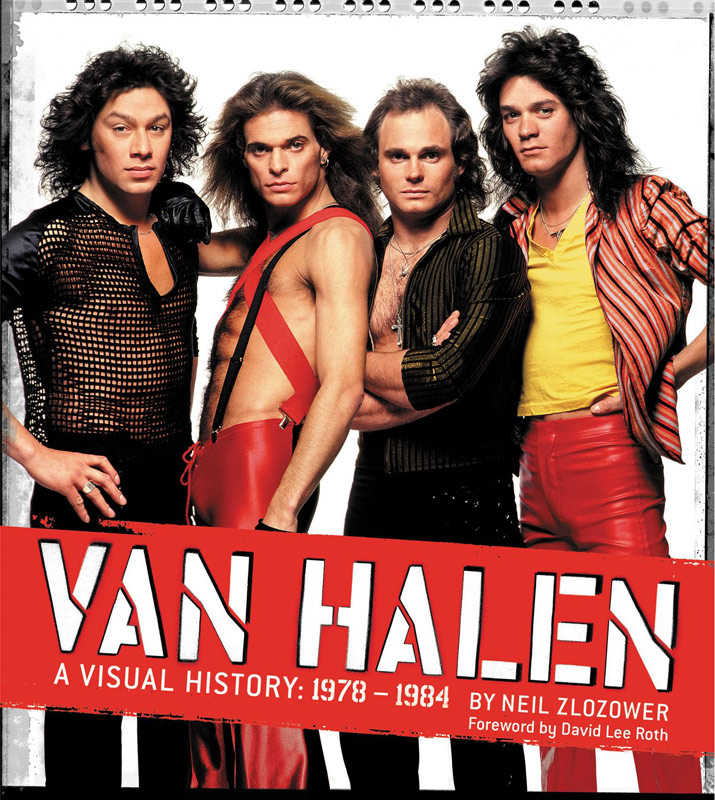 Pick up a copy of Van Halen: A Visual History, 1978-1984 by Neil Zlozower at The Van Halen Store!