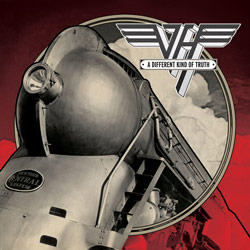 Days ago, we reported that Guitar World nominated Van Halen in four categories in their 2012 Readers Poll, but failed to nominate them for 'Best New Album'. Well, now things have changed… 'A Different Kind of Truth' is now nominated! So if you're one of those fans that likes to make your voice heard,  head on over and vote so that Van Halen can catch up from a late start in the polls.
VH or EVH is nominated under the following:
BEST ROCK ALBUM
Most Valuable Player
Best Rock Guitarist(s)
Best Live Act
Comeback of the Year
Vote here!