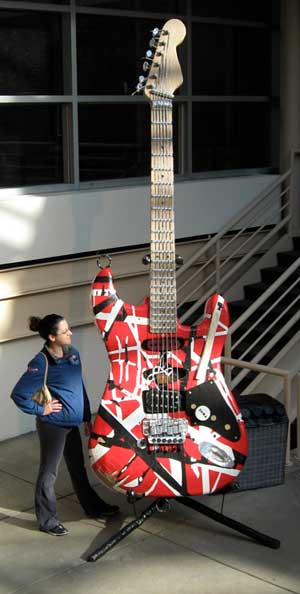 Ever wonder how much duct tape it would take to make a near-perfect replica of an Eddie Van Halen guitar?
The answer is more than 300 rolls.
The giant red, black, and white rock 'n' roll homage was the first piece of duct tape art that greeted visitors at the seventh annual Avon Heritage Duct Tape Festival, held last weekend in Avon, Ohio.
14 students at the University of the Arts where asked by Duck Tape to create duck Tape sculptures for festival. This year's theme was Peace, Love and Duck Tape.
More pictures here (scroll down).