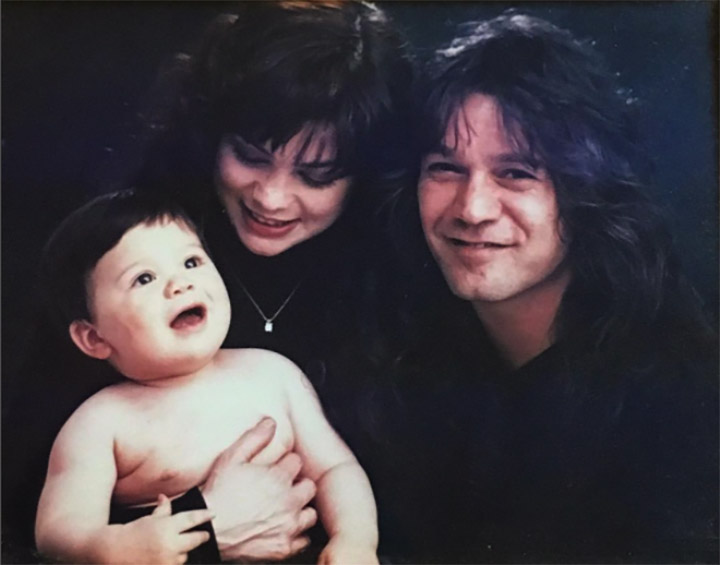 Edward Van Halen put the fire in the group that bears his name. But it took his son, Wolfgang, to rekindle that passion and keep Van Halen going strong decades later. 
Wolfgang William Van Halen (born March 16, 1991) has been a part of his father's vision for the legendary band for some time, with the instrumental "316" being named in his honor, after Wolfgang's birthday.
Wolfgang's membership in the band may now seem like fate, but Ed was careful from the beginning to let Wolfgang's musical interests and talents develop naturally, even though Ed often hinted that he hoped his kid would follow in his footsteps. "I'm going to let Wolfgang be whatever he wants to be," he stated in 1995 when Wolfgang was only four. "I don't see how he won't somehow be into music, being exposed to it all the time. But I'm not going to force him to play piano or take music lessons like my parents did to me."
Wolfgang began making appearances with the band in 2004 during Van Halen's tour that year, appearing during his father's extended guitar solo spot and performing the song "316" with him. Those guest appearances on guitar showed that Ed's kid had not only taken an interest in music but he had also quickly developed true talent as a musician. Even so, devoted fans were taken by complete surprise when Ed revealed in late 2006 that Wolfgang was Van Halen's new bass player. A few months later when news leaked that David Lee Roth was returning as the band's vocalist and a tour was in the works, critics wondered if Wolfgang was truly qualified. Playing one of the most anticipated tours of the past 20 years is a hell of a first job for anyone, let alone someone who was just 16 years old and never played in any other bands before. Wolf made his full concert debut with Van Halen in September 2007. 
Wolfgang's musical prowess shines on the band's latest album, A Different Kind of Truth, and on its '07-'08 and '12-'13 tours. David Lee Roth called the current Van Halen lineup "Three parts original, one part inevitable."
The reason Van Halen still exists?
Wolf's mother, Valerie Bertinelli, even made the bold statement that he is the only reason Van Halen is active at all.  During an interview on WRIF Detroit's Drew and Mike show, Val addressed Van Halen fans upset that her son took over founding bassist Michael Anthony's role in the band, and explained it's the only way Eddie would be making musical publicly. "I loved Mike too, I thought he was a really nice guy, still do," Bertinelli explains. "But the only way this tour is happening is because Eddie gets to play with his son Wolfie. Otherwise, this tour wouldn't be going on, it really wouldn't."
According to her, the lure of playing music with their son is the main factor that convinced the guitar wizard to get the band back together: "This brings joy to Ed, and that's what he wants to do now, just have fun playing. As great as Mike is, this wouldn't be happening if Mike was still in the band."
She also has a message "for any of the fans that are truly angry that Mike's not in the band… at least they get to see a version of the band. You're getting to see Dave and Ed and Al play together. I know I'm a little prejudiced but… my son kicks ass! And Ed's playing better than ever, you've gotta give him that."
---
Named after the classical composer Wolfgang Amadeus Mozart, he is the son of Van Halen guitarist Eddie Van Halen and actress Valerie Bertinelli, and the nephew of Van Halen drummer Alex Van Halen. Wolfgang declared he did not know his father was a famous musician "until I started picking up CDs and saw his picture on them."

Like his father and uncle, drummer Alex Van Halen, Wolfgang is a multi-instrumentalist; in addition to bass, he also plays drums, guitar, keyboards and handles a heavy work load of vocal harmonies to the band that bears his name.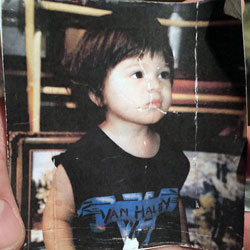 When Wolf was a child, he often watched Eddie rehearse, and at times would try to play uncle Al's drum kit. Wolf started playing drums at the age of nine, and then his father gave him a set of drums for his tenth birthday. Some time later he moved on to guitar and bass. He can also play keyboards and "figure things out by ear".
Wolfgang made headlines in early 2008 by appearing on the cover of the April issue of Guitar World with his father, in the magazine's very first father-son issue.  In 2008, his father named a custom guitar after him, the Fender EVH Wolfgang.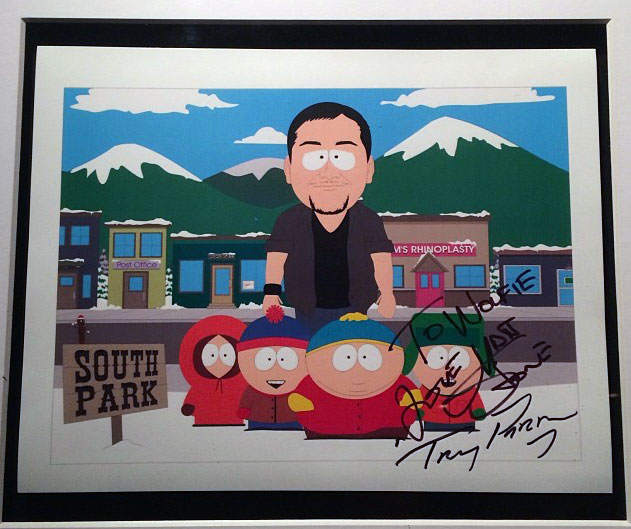 Quotes
On Getting Started Playing: "I started on drums when I was 10 years old, and then went to guitar when I was 12. I picked up the bass when I was 14 or 15. One day, dad and Al were jamming up in the studio, and they asked if I wanted to play with them. A couple weeks went by, and it started to feel like something serious – more than just fun. We called Dave, and the rest just happened."
On Bass: "People always think that dad taught me how to play everything, but all he did was teach me a power cord on guitar and how to do a standard AC/DC style drum beat. From there, I just listen to music and played along. I always viewed bass as an "easier" version of guitar, but I realized I was totally wrong once I started listening to people like Les Claypool and John Entwistle."
On A Different Kind Of Truth: "Every time I would go into the back room of the studio, I'd see walls of tapes with music that nobody's really heard. I thought, people need to hear this, because dad wrote this music in the same headspace as songs like dance the night away and running with the devil. I wanted to take some ideas out and rework them. I think it was August 2009 and we did the first demo of "She's the Woman." When we did that, we realized this was really cool. From there, we wrote seven new songs, and reworked seven or so old demos. Reflecting on the simplicity of the older songs put us in that headspace to incorporate that into the newer songs. Dad tends to write a lot of complicated things nowadays, so I feel it brought him back to that time when he wrote those older songs. That's why I think the record sound so "old"—in a good way."
Projects Outside Van Halen
Tremonti: In September, 2012, Alter Bridge and Creed guitarist Mark Tremonti announced that Wolfgang would be filling for Brian Marshall as bassist for the first tour of Mark's solo band. Mark released his debut solo album All I Was in July , 2012. Wolfgang's participation with Tremonti continued, permanently replacing Brian Marshall. Tremonti's second solo album, Cauterize, will be released in May 2015, followed by a tour.
Solo Album: One of the more surprising things Eddie revealed during his hour-long interview at the Smithsonian was that his son is writing material for a solo record. "Wait until you hear his record! This is not pop talking, this is REAL talk. It blew my mind," Ed said.
Franken-bass
Wolfgang uses a custom made bass guitar dubbed the "Franken-bass", based on Eddie's Frankenstrat guitar, including the striped design. Luthier Chip Ellis built two versions, one red like Eddie's guitar, and one blue as it is Wolfgang's favorite color. He uses the EVH 5150 III Amplifiers custom made for his father.
Wolfgang Sings Deal For Solo Album!
In Feb. 2020, Wolf came one step closer to his long-awaited solo album. Details.