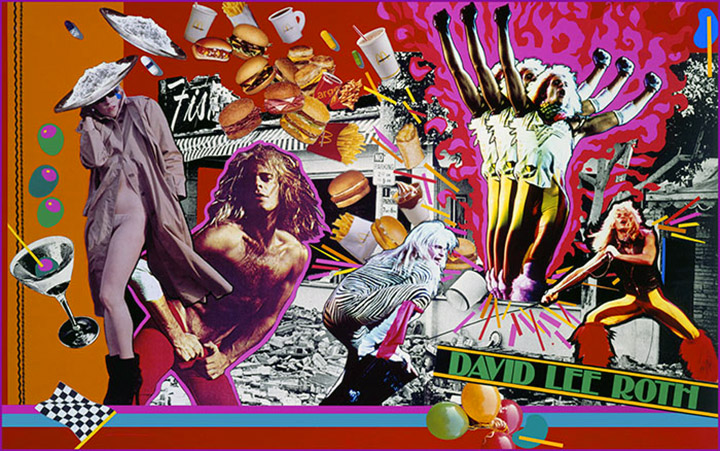 David Lee Roth's two-page spread inside the Fair Warning tourbook. A real rock 'n' roll superhero!
Happy Birthday, Diamond Dave! 
Born to Nathan and Sybil Roth on born October 10, 1954 in Bloomington, IN. Just a little over twenty years later, David Lee Roth would begin his reign as one of the world's most well-known rock frontmen and one of the best entertainers in the business.
His life story is a tale of unusual events that eventually molded a great performer. So what made him what he is? Until the age of five, Dave was forced to wear leg braces, and by the age of six he had visited his first psychiatrist. He jumped his way out of the braces and onto the stage. He taught the psychiatrists that there was nothing wrong with him that being a rock star couldn't cure.
The Roths, who included Dave's sisters, Lisa and Allison, moved around quite a bit, first to New Castle, IN, then to Swampscott, MA, then to Brookline, MA, before settling in the Los Angeles area in 1963. Dave was expelled from his junior high school for fighting and attended the Webb School for Boys for a semester. He then attended John Muir High School. It was at this time that he began his lifelong karate disciplines.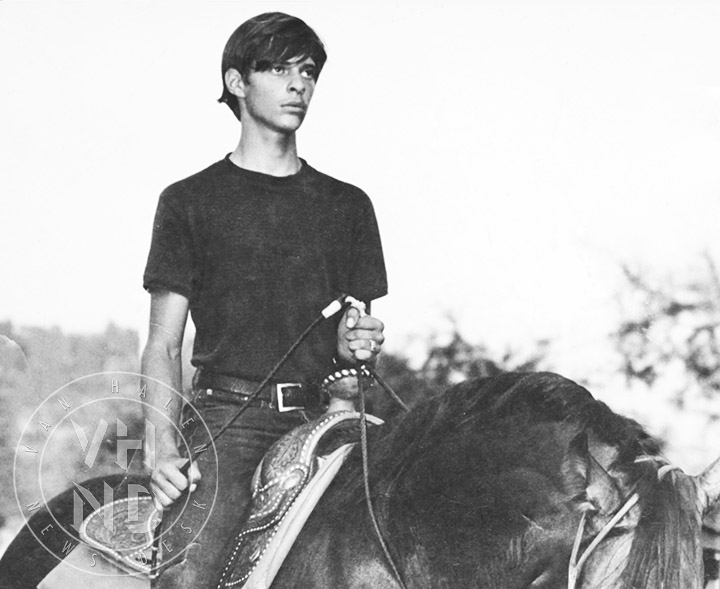 More than just living through the '60s and '70s, Dave embodied these decades. He took part in every possible facet by smoking pot, attending as many concerts as possible, reading as much counterculture literature as possible, and adhering to the fashion trends of the day. His goal was to put on a show even when he wasn't on stage.
Dave's first big band was Red Ball Jet. It was in this band that he started to developed his stage persona known as "Diamond Dave." His influences at this time included the Beach Boys, The Beatles, and The Rolling Stones, among many others.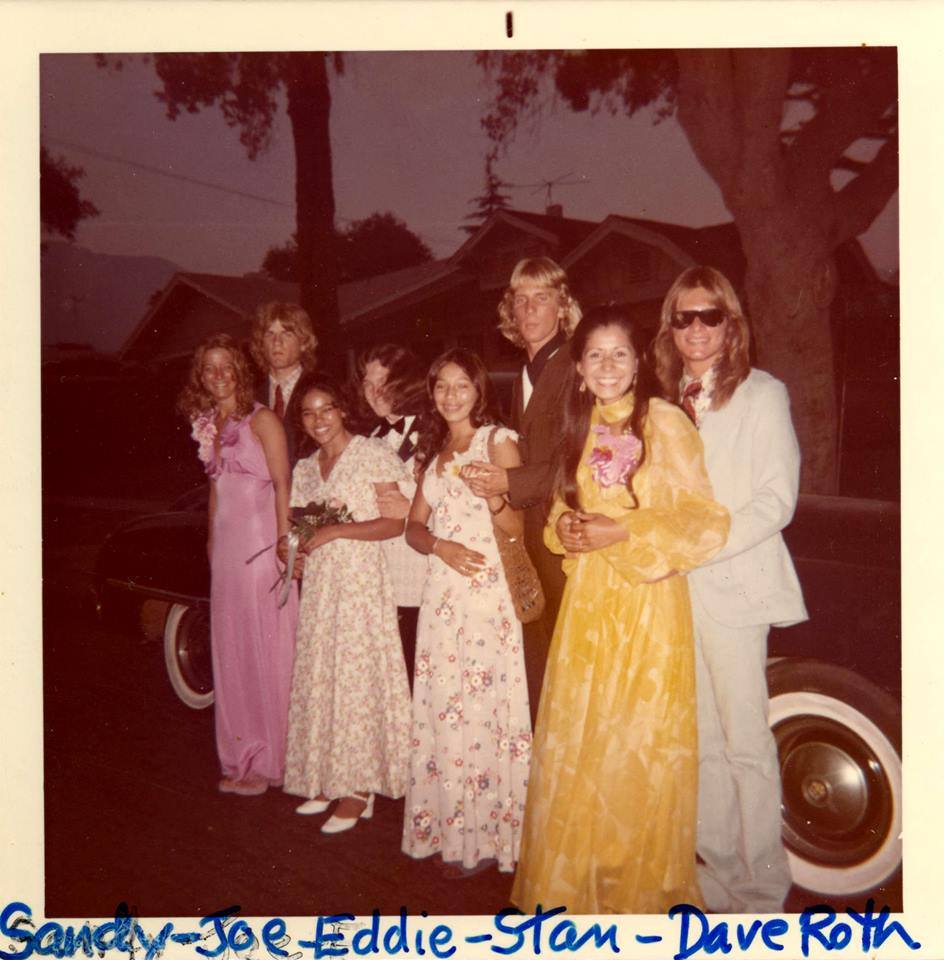 Prom night, John Muir High School, 1971. A teenage David Lee Roth on the right! Seven years before Van Halen's debut.
He attended Pasadena Community College for a while, where the Van Halen brothers were also studying music theory, and took to the piano and the saxophone.
His father was in the Air Force and later became an eye surgeon. It was his father's eventual success in his trade that allowed the rehearsal space in the Roth home that Van Halen used to write many of their first songs. Rumors about the Roths' funding of the band in their club days were unfounded. The band was never given anything they didn't earn. Dave learned the value of a dollar the hard way, working in Pasadena stables. He held other jobs, including one as a hospital janitor.
When Dave joined Van Halen, he applied his philosophies about the danceability of rock music. Simply put, if a song didn't make you want to get up and dance, it was taken off the set list. Dave could be heard in bootlegs of the time encouraging people to get on the dance floor.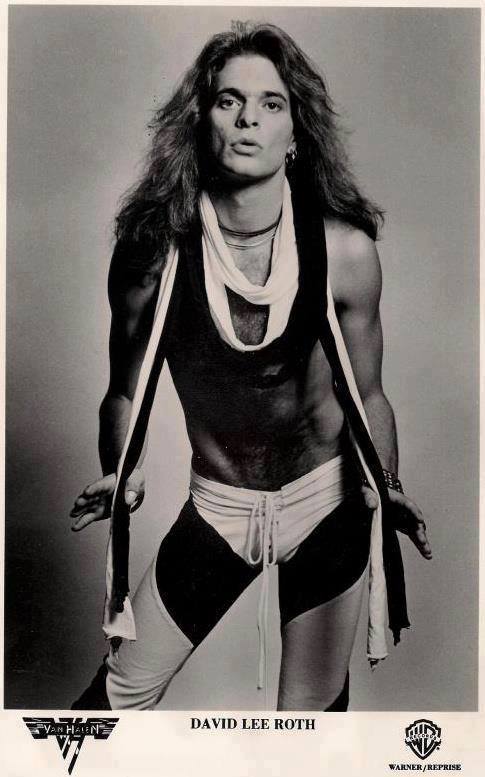 There's no doubt that the party attitude of the band through their first twelve years was mainly attributable to Dave. On the first few Van Halen albums, Dave concentrated on his vocals and kept the parties mostly on the stage and on the road. Beginning with Women and Children First, though, Dave brought the party to the albums. His philosophy here was to say and do anything on the albums to convey an attitude, whether it meant mumbling the lyrics or picking up the harmonica. During concerts he started to rely heavily on funny and provocative phrases and stories that always kept the crowd either laughing or cheering. It was pure entertainment.
By 1983, Van Halen headlined the US Festival, a music festival held at Glen Helen Regional Park in San Bernardino, CA. Van Halen performed as headliners for the record-setting fee of $1.5 million. The 1984 Guinness Book of World Records created a new category based upon the price of this performance.
By 1984, Van Halen was probably the most popular rock band in the country, and also very popular around the world.
In 1985 Dave struck out on his own. He recorded the Crazy From The Heat EP and began work on a movie. His hopes for further entertaining the world were a bit too ambitious for the rest of Van Halen, and the group parted ways with the vocalist. The split was a shock for rock fans around the world.
Not missing a beat, Dave assembled an all-star band to make his first and second solo albums, Eat 'Em And Smile and Skyscraper, released in 1986 and 1988.
More solo albums were released, 1991's A Little Ain't Enough, 1994's Your Filthy Little Mouth.
Dave returned to Van Halen in 1996, but only to record two songs for Best of Volume 1.
In 1997, Roth wrote a well-received, New York Times best-selling memoir, entitled Crazy From the Heat. The 359-page book was a selected collection of 1,200 pages of monologues, which were recorded and transcribed by a Princeton University graduate who followed Roth around for almost a year. The book received mostly positive critical and reader reaction, and helped to reinvent Roth's image as a popular wit and adventurer, with a bon vivant personality.
The DLR Band album was released in 1998.
In 2002, Roth paired with his musical nemesis Sammy Hagar, touring together in the "Song for Song: The Heavyweight Champions of Rock and Roll Tour."
Also in 2002, Dave put on his director hat, creating the bizarre, hour-long video art project, entitled the "No Holds Bar-B-Que." The video was sold at the merch stand at some of his solo shows, and then finally in 2016, Dave shared it with the world.
2003 saw the release of Diamond Dave, his last solo album.
In 2004, Roth took up residence in an apartment on New York's Lower East Side, where he earned his certification as an emergency medical technician. He would volunteer one weekend a month, going on over 200 ambulance rides.
In 2006, Roth was tapped to replace his friend, Howard Stern, on terrestrial radio, following Stern's departure from terrestrial to Sirius Satellite Radio. Roth's show lasted for four months.
Also, in 2006, Roth appeared on two tracks of an album entitled Strummin' with the Devil which cover a number of classic Van Halen songs, in bluegrass style.
One Reunion, Coming' Up!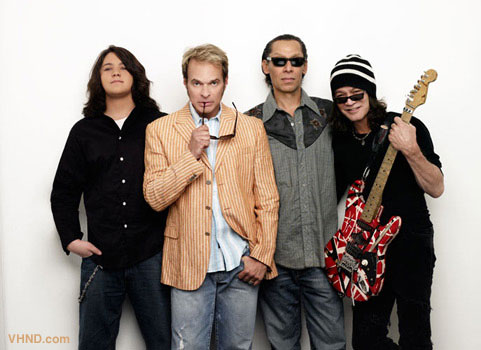 After more than two decades apart, Roth re-joined Van Halen in for a North American tour in 2007-2008 which grossed more than $93 million, a record for the rock band. Van Halen played to nearly one million people during 74 arena shows throughout the United States and Canada, beginning September 27, 2007 in Charlotte, N.C. and wrapping June 3, 2008 in Quebec City, QC.
Also in 2007, he was inducted into the Rock and Roll Hall of Fame as a member of Van Halen.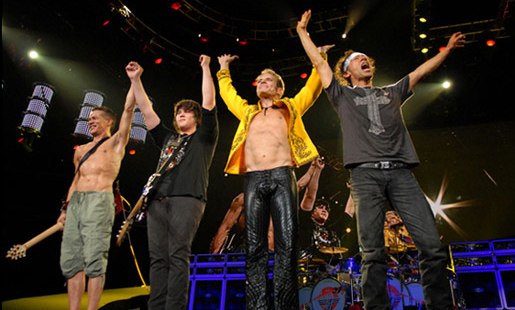 In 2012, Roth and Van Halen released the comeback album A Different Kind of Truth to rave reviews from fans a and critics alike.
In March 2015, a new live album was released, Tokyo Dome Live in Concert, recorded in June 2013 during the A Different Kind of Truth Tour. The band toured North America for three months during the summer/fall. See all our coverage of the 2015 tour here.
Roth began to broadcast a video webcast on his YouTube channel, and soon also on iTunes, called The Roth Show, beginning in 2012. In the show Roth speaks about a wide variety of topics including making music videos with Van Halen, tattoos and sarcasm. The last episode aired in September, 2016.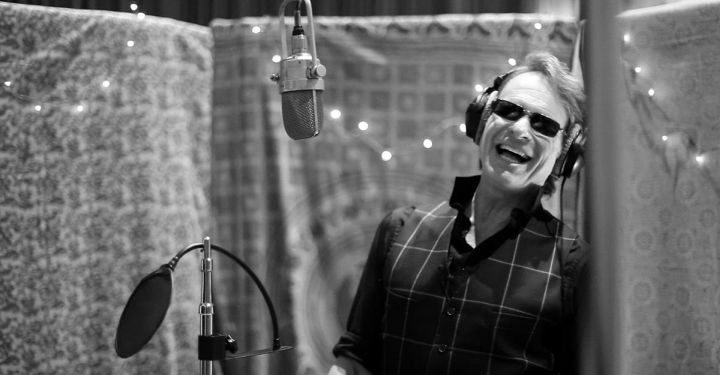 After the 2015 tour, Roth mostly kept a low public profile, with notable exceptions, such as performing the Houston Grand Opera Ball in 2018, and performing at the Summer Spectacular Under the Stars for the last two years (2017 and 2018) in Beverly Hills. The annual, invite only event benefits The Brent Shapiro Foundation.
And next up, for 2020 – David Lee Roth – front man and voice of Van Halen – is coming to Las Vegas.
That's right, the toastmaster general of the immoral majority  is bringing the rock to the House of Blues Las Vegas with a residency which began in January, and continues in March, at Mandalay Bay Resort and Casino.
And Dave's opening for KISS on all their U.S. shows this year, and singing better than he has been in forever! Check out our growing coverage of their tour!